I know that the light is in the wrong spot for these pictures, but sometimes you don't get a choice about those things. These were taken with 50 mm lens, ISO 100, f/stop 4.0 and exposure 1/400 sec.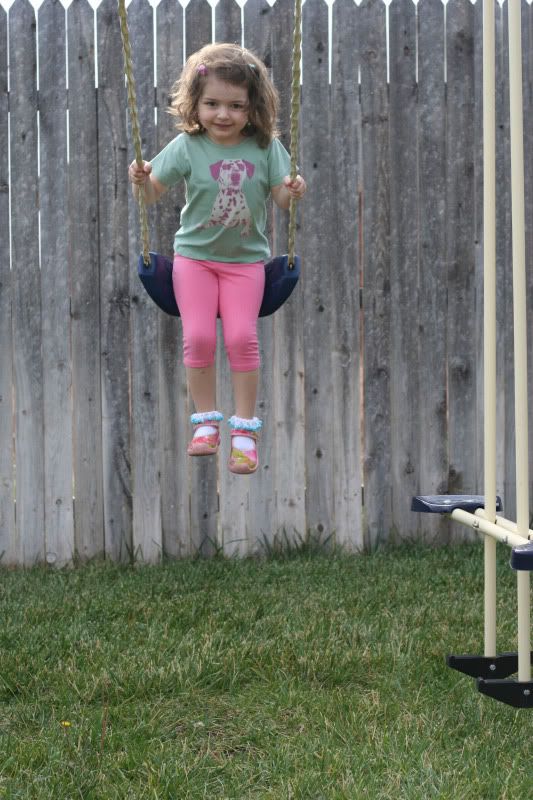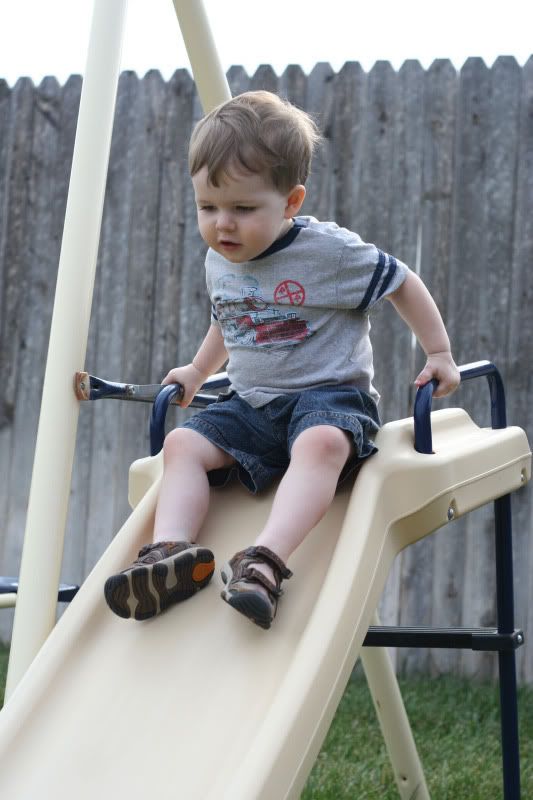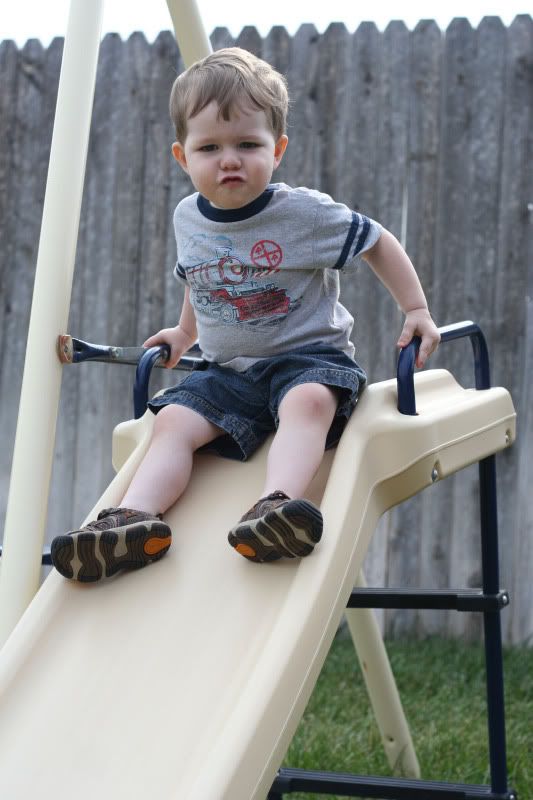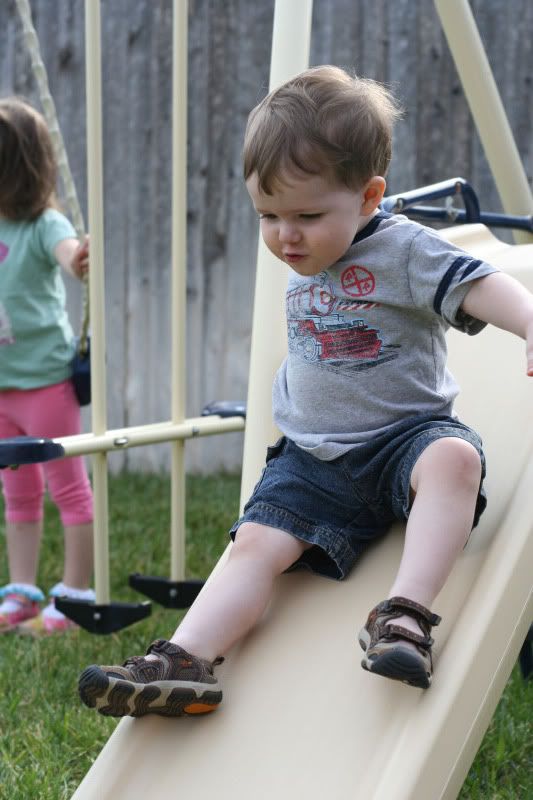 These last two are my favorites:
Here's how they look after some editing in PSP (Paint Shop Pro):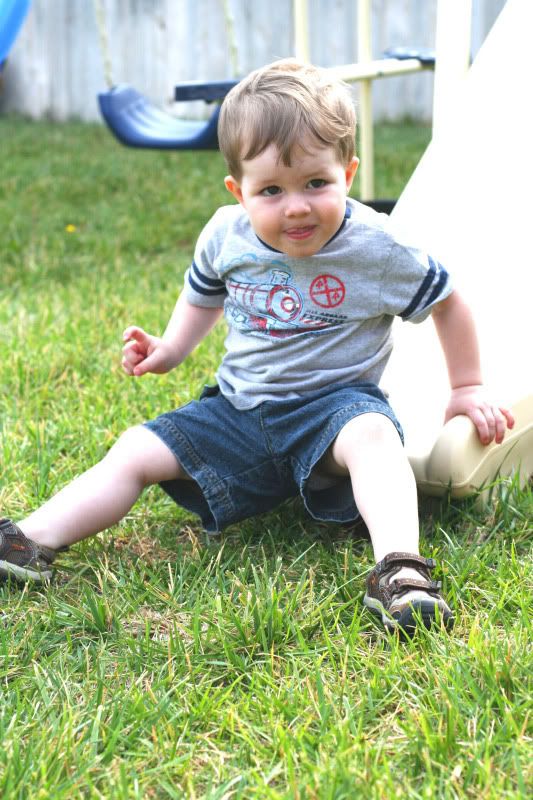 And in black and white: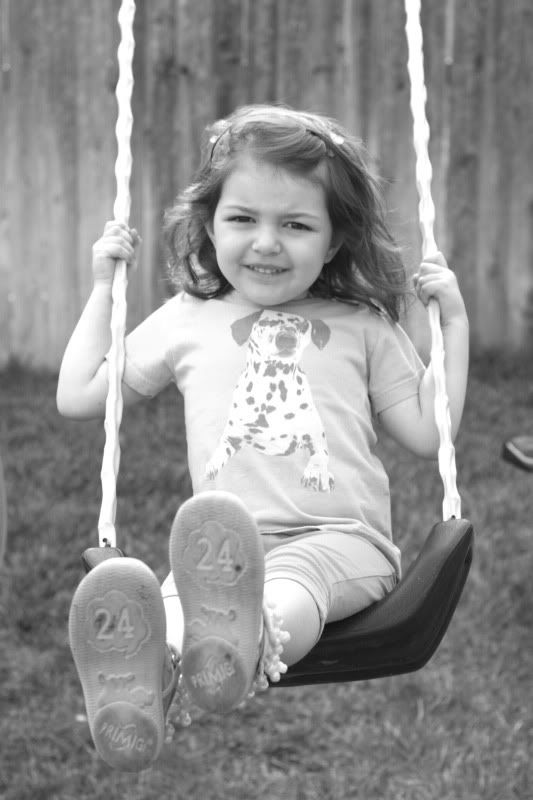 Some things I learned from last time I took picture of the kids playing outside:
1. I needed a faster exposure speed to catch the action.
2. I needed to use a smaller f/stop (which actually lets in more light, if I understand that correctly) so that I could get the depth of field more to my liking. Or at least that's what I think happened. LOL! I'm still learning!
3. I needed to get down closer to the action, so eye level with the kids.
I am not sure the exposure is necessarily better in all of these b/c of the position of the sun, but I do think the composition is better. Opinions?